Last night, the Tesla Model Y made its official worldwide debut. While it's been teased for a long time, the latest Silicon Valley product is finally here and it marks the brand's second all-electric SUV, after the now-famous Model X. It should be an Audi Q4 e-tron competitor when it finally debuts and it looks exactly like we expected it to.
Now, no one is allowed to mock German manufacturers for their "same sausage, different lengths" design language anymore because Tesla is now by far and away the biggest offender and it's an all 'Merican brand. "Same Big Mac, More Patties", perhaps?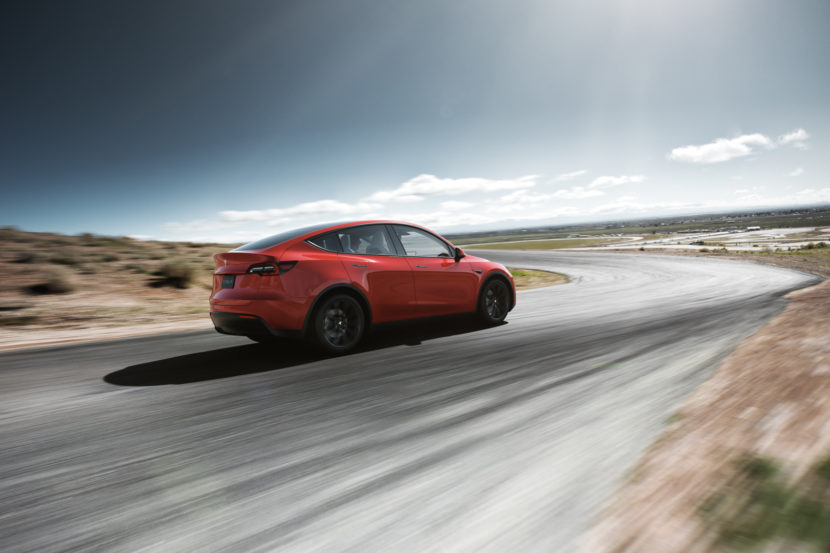 The Model Y looks very similar to the Model 3 and that's a bit disappointing because the Model 3, while impressive as a car, was never great looking. Sure, it's fine looking but it's a bit jelly-bean-like. So the fact that this Model Y just looks like a larger Model 3 isn't very exciting. Admittedly, though, it's better looking than the Model X. But, then again, so was Gary Oldman in Hannibal.
Inside, the Model Y is near-identical to the Model 3, with the same minimalist dash and tablet screen. It looks fine and is completely inoffensive. It might be considered a bit bland by some but we get Tesla's minimalist approach and it looks fine. The tablet is also very impressive, in terms of its size, clarity and functionality.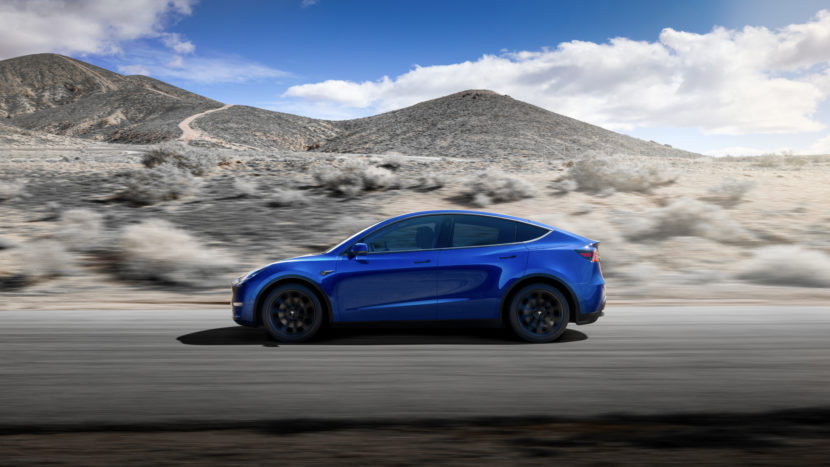 There will be four different variants of the Tesla Model Y; a Standard Range (230 miles of range), Long Range (300 miles), Dual Motor AWD (280 miles) and a Dual Motor Performance (280 miles). Prices for those variants are as follows: $39,000, $47,000, $51,000 and $60,000, respectively. All model variants except for the Standard Range will be available at launch, with the standard car being available later.
Most models get respectable performance, doing 0-60 mph between 4.8-6.9 seconds. The Dual Motor Performance, though, is the car you want to hear about. It can do 0-60 mph in 3.5 seconds, just like the Model 3. It also has a top speed of 150 mph, lowered suspension, an aluminum throttle pedal (accelerator?) 20-inch wheels, some carbon fiber bits and Tesla's famous "Track Mode". The latter of which sets up the car's software for track use, allowing for some oversteer, and slackens off the traction control.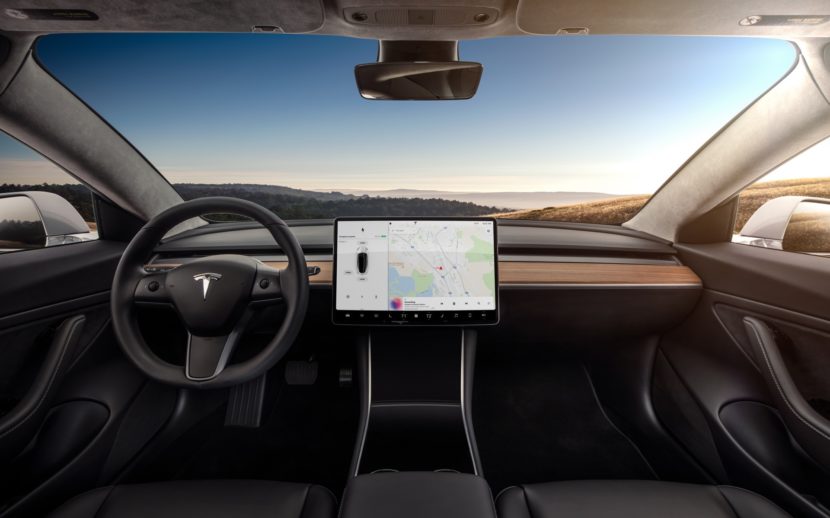 Five colors will be available at launch, with only one being standard — Black. If you want Silver Metallic ($1,500), Deep Blue Metallic ($1,500), Pearl White ($2,000) or Red ($2,500), you're going to have to pay. If you want to fit seven passengers, it's a $3,000 option for the extra chairs.
Tesla is also looking to expand its Supercharger network globally. That should help bring in some more customers across the globe who might be worried about available charging stations. The Tesla Model Y will go on sale in Fall of 2020, with the Standard Range car not being available until 2021.
What's interesting is that this will roughly be the size of the Audi Q4 e-tron, though a bit bigger as it can accommodate seven seats, yet will debut two years later. The Q4 e-tron is set to debut at the end of 2019 with a range of 250-plus miles, realistically. So, for once, Audi has Tesla beaten to the punch.