The new Audi A6 has just been released and it seems to be a really good car, judging from the reviews we've read and seen, especially the Avant variant. However, it steps into a ton of tough competition immediately. So before it even hit the streets, the Audi A6 needed to take on the new BMW 5 Series (which we've driven quite a bit and is excellent), the new Mercedes-Benz E-Class, and the new Volvo S90.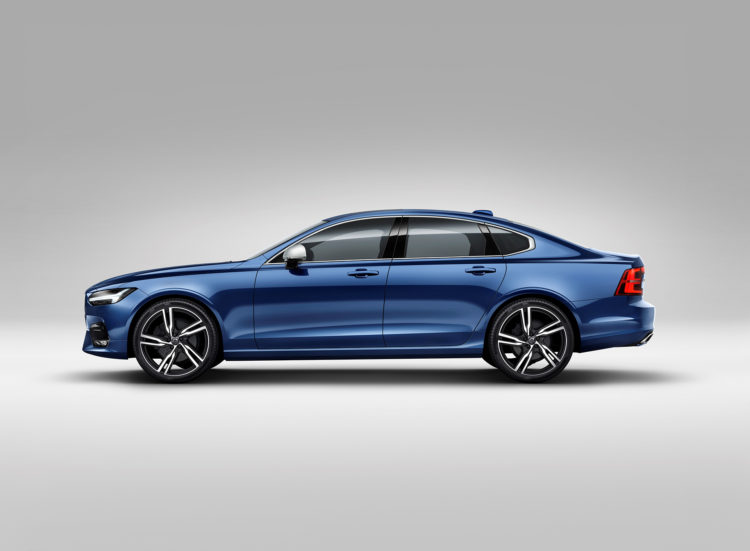 In this new test from Auto Express, the Audi A6 takes on the always excellent BMW 5 Series and the sexy and Swedish Volvo S90. But can it hang on?
Well, a bit. Despite the A6 being a very good all-around car, the BMW 5 Series took first place in the test. The 5 Series was deemed to be the most enjoyable to drive, no doubt aided by its rear-wheel drive layout. It also sported the best steering and the most playful chassis. However, it never gave up any ride comfort or composure in becoming the sportiest of the three. Plus, its interior is very nice and its adaptive dampers work best.
In second place was the Audi A6, which offered an excellent blend of comfort, grip, composure and really impressive tech. In fact, its technology was considered the best in the test and its interior is head and shoulders above the other two. Though, its suspension became a bit too firm at highway speeds, allowing too many bumps and jolts through the cabin, and it lacked the driver enjoyment and finesse of the 5 Series. Still, it's an excellent car. Just not quite as well-rounded as the 5er.
That leaves the Volvo S90 in last place. It's not a bad car by any means, as it boasts stunning looks, a very slick and comfortable interior that's so different from the Germans' and its sportier to drive than the Audi. However, its ride is too busy with its R-Design suspension and its engines are too gruff. So while it excels in style and charm, it's let down by poor refinement (relatively) and performance.